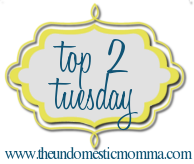 Top 2 Favorite Grammy Dresses
I didn't watch the Grammys because... to be honest... award shows bore me to tears. I enjoy watching the celebrities on the red carpet... but as for listening to them drone on and on about who they would like to thank and listening to them list names of people I've never even heard of... I'll pass on that. I'll Google who won what awards the next day, thankyouverymuch. BUT--as I mentioned--I do like looking at the celebrities and their pretty (or not so pretty) dresses and want to play along! So here are my top two:
Jewel
I like simple dresses rather than over-the-top dresses.
I think Jewel hit a homerun with this simple, one-shoulder strap gown.
And... I love the pale yellow.


Julianne Hough
Not to mention the fact that she is absolutely gorgeous... this dress is amazing.
End of story.
PS.
If you don't know about
Go Fug Yourself
already... you should take a visit. The writers comment on celebrity outfit choices and they are
hilarious
. Just a suggestion.