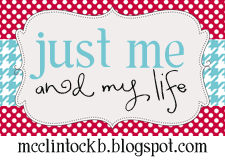 It is Friday Five's with
Just Me & My Life
and this weeks topic is...
Guess what I am coming over to your house! What would we do, eat, go , see ...tell me 5 things!! Oh yeah where do you live?
Welcome to
MYRTLE BEACH, SOUTH CAROLINA
!
1. We would definitely hit up the beach and work on our tans!
2. We would definitely have to play a little miniature golf. There are like 20 million courses to choose from... but below is one of the largest ones we have.
3. We would go out one night at Broadway at the Beach and one night down in the Inlet.
4. We would take a walk down the new boardwalk and stop for a drink at our most famous pier, Pier 14.
5. And finally... here are a few of the places we would have to eat....