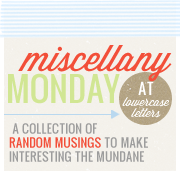 1. I am at work on
Memorial Day
and I work for the state. How about that for supporting our troops?! :) I'm okay with it, I guess. We do get an extra day around Christmas to make up for it... I will enjoy that when December rolls around. There has been word that we might be able to leave early today, but we haven't gotten the news from the president of the college yet. Cross your fingers for me! I would love to be by the pool, BBQing it with the rest of them.
2. Speaking of Memorial Day.... this particular weekend here at the beach is
Bike Fest
weekend. There is an insane amount of bikers (and their unruly behavior) cluttering up our streets. I love living by the ocean, but sometimes I really hate the tourism of it all. It brings in so many people & there isn't anywhere to put them all! I have seen nearly five people wreck this weekend by bikers weaving in and out of traffic.
3. Speaking of
tourists
... I will be glad to play the part of one next weekend in Charleston. :) We are going down next Saturday to see Zac Brown Band and I am so excited I can barely stand it!! I have been wanting to see them FOREVER and they are finally nearby. HOORAH!
4. Speaking of
Charleston
... I love the historic feel of the city... with the fabulous cobble stone streets and markets. The book I am reading,
South of Broad
, is set in Charleston in the 50's and 60's... and I love reading about the southern-ness of it all.
5. Speaking of
Southern
... I'm not sure if I've ever mentioned how southern or country my accent is... If I ever get up the nerve to "vlog" one day... you might see for yourself. I'm not really sure where it came from because no one in my family talks the way that I do. It is quite hysterical to hear me and my boyfriend from Boston carry on conversation. But, that's one of the things I love about us! ;P