I have been looking forward to today's Friday Five's over at
Just Me & My Life
's blog. Movies... I love movies... and I could name off maybe five
hundred
but I will follow the rules! Join in on the fun!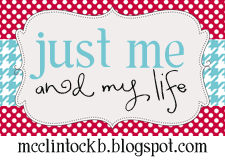 NUMBER 1: Shag: The Movie
Many of you may have never even heard of this movie - it was, by no means, a blockbuster. But, it was filmed here in South Carolina... the storyline is set in none other than the city in which I reside - Myrtle Beach, SC... and it is all about our state dance - the SHAG! How could I
not
love it? I don't think I would be true to my heritage if I didn't. If you haven't seen this movie, I think you should really check it out. It has a Grease/Dirty Dancing feel to it that can be enjoyed by any girl who loves her chick flicks (regardless of what area of the country you are from)! It was set in the 60's but made in the 80's & therefore I own it in both VHS & DVD.
NUMBER TWO: Into the Wild
This movie is so touching and inspiring and just makes me want to hug all of the people I love and never let them go. It is based on a true story about a young man who wants away from society and materialism and sets off on a journey that changes his life. It is amazing. AMAZING.
NUMBER THREE: Talladega Nights: The Ballad of Ricky Bobby
Come on, it is Will Ferrell. I couldn't leave one of his movies off the list. This is one is my favorite of his and probably one of the funniest movies I've ever seen in my life. "Dear 6 pound, 7 ounce, little baby Jesus..."
NUMBER FOUR: Girl Interrupted
It is a mixture of the psychology major in me and the rawness of Angelina Jolie that make this movie a favorite. I love the story. I've read the book and seen the movie. I love them both.
NUMBER FIVE: You've Got Mail
In the past, I've never really considered this one of my favorite movies. However, every time it is on TV... I
have
to watch it. I get sucked in and I can't stop. I love both Tom Hanks & Meg Ryan... think they are classic actors and love their love/hate relationship. I am no longer ashamed to admit that You've Got Mail makes my top five list.