In case you haven't noticed already, I am a big fan of these themed posts. I'm not very creative when it comes to blog topics... just yet anyway... (
I'm so new!
)... so these posts help me out and they are super fun! Today's Friday Fives comes from
Just Me & My Life
. Check it out and participate!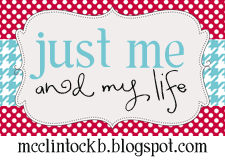 NUMBER ONE - CRAB CATCHERS
This is one of my favorite local restaurants and you might not understand the beauty of it unless you are a simple, southern girl like me who loves fried/greasy foods. It is very casual and laid back and definitely not the place you want to go on a romantic night out or if you are looking for "class". It is located on the Intercoastal Waterway in Little River, SC, has a wonderful deck over the water, and the seafood is locally caught. My favorite is the deviled crab with a side of fried corn on the cob. That's right... I said fried corn on the cob. And, it is the most delicious thing I've ever put in my mouth. P.S. How can you beat the view...? Take a look at a photo I shot the last time I ate there.
NUMBER TWO - BUMSTEAD'S PUB & GRILL
This is another local favorite of mine and is my favorite local bar, as well. They have over 150 beers and their happy hour food specials are amazing. They have those big soft pretzels... (my boyfriend's favorite)... the best Philly Cheesesteak subs in town... and their Smokin' Joe's Frazier Fries are a heart attack waiting to happen (but the best way to have a heart attack ever)... fries loaded with smoky BBQ sauce, ranch dressing, melted cheddar & monterey jack cheeses, bacon, and sour cream... yum! They are in the works of creating a rooftop addition and I can't wait for that.
NUMBER THREE - REDBONE ALLEY
This restaurant is located about 60 miles from where I actually live. Whenever I go visit my bestie, I make her take me there. The interior design of this particular restaurant is so neat. It is painted inside so that it resembles the streets of Charleston, SC. The food is strictly southern style with choices like shrimp and grits, crab cakes, and "suffering" succotash. LOVE.
NUMBER FOUR - ZAXBY'S
I couldn't leave out my favorite fast food restaurant. If you live out west or up north, you are missing out. I love my Zaxby's chicken. I could eat it every day. The Zaxby's Club, The Big Zax Snack, Wings & Things Combo are all favorite's. And my newest favorite.... The Nibbler Combo.
NUMBER FIVE - ANY REAL MEXICAN CUISINE
I'm not picky when it comes to my mexican food... but I want it authentic. We have a few chain type/gourmet mexican restaurants around here... but I'd rather have the real stuff. A few of our local ones... El Cerro, Chalupa, and Fiesta Mexicana. Mexican food is my favorite type of food... ummmm give me some cheese enchiladas and refried beans... pronto!
OK... now I'm hungry and ready for lunch & it's only 9:19 a.m. ;P